LEARNING TO READ
Children that have a love of stories and can talk about things that interest them and others are often beginning to show readiness to read.
If children have heard stories repeatedly, they learn to understand the principles of reading as well as developing a love of sharing books with their favourite people.
We have a 'book of the week' and read it many times, thinking about key words and talking about the events in the stories. You can talk with your child about this and can access videos of the stories to share together.
Listening and distinguishing sounds is an important part of learning to read. This can be helped by listening to music, talking with family & friends and playing turn taking games or using apps on technology.
When children are listening to the sounds in words, saying them accurately can really help. Here is a video to support the sounds....
The more that you read, the more things you will know. The more you learn, the more places you'll go.
— Dr. Seuss, "I Can Read with My Eyes Shut!"
Books take children to new places by helping them do well in school and in life. The stories they read take them on journeys in their imaginations where they can discover new worlds and meet new people whilst encountering language and ideas that enrich their lives. Reading helps children develop critical thinking skills and empathy for others and enhances their wellbeing and mental health.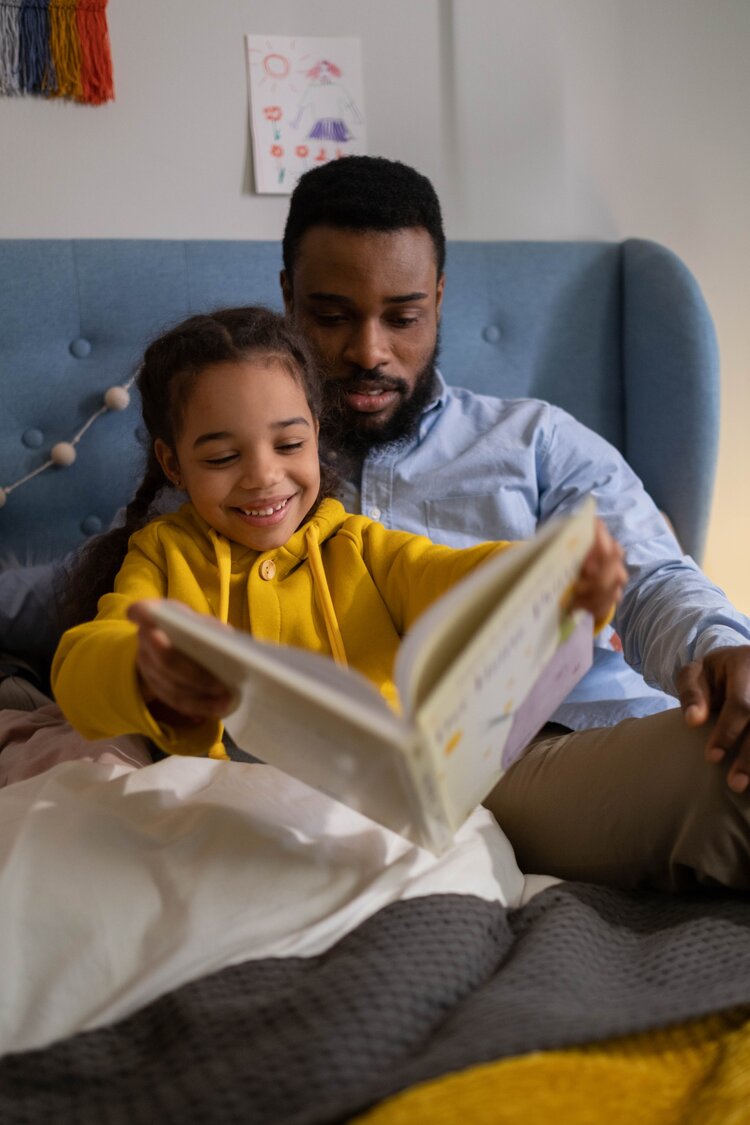 In the Nursery Class- Castle, we want to encourage this and offer a selection of books for your child to choose from each week. Reading these multiple times can really help with memory, language and a love of reading. We also share with you the books we are reading at Nursery, links to them on Youtube and activities to do at home. Supporting in these experiences helps your child to know that reading is valued everywhere they go and is a fun activity to share.
You don't need to have great reading skills for this. Storytime should be an interaction between you and your child more than an exercise in reading ability. What can you see on the page? What might happen next? Why did a character do what they did? How might they feel? How did the story make you feel? You can get so much interaction and language out of just looking at a picture book together without reading any of the words. I do this all the time in my therapy with children. For parents who really struggle with reading there are silent picture books, containing no words at all, where captivating stories are told through illustrations alone.
Regular reading routines benefit everyone in the family, not just children. The 'bath book bed' ritual offers parents and children protected time together amidst busy family life. The act of a parent reading to a child shows them they are important enough to get Mum or Dad's attention in that moment and so can be hugely instrumental in building healthy attachment. Daily reading with children benefits adults too. Five to ten minutes a day of reading a book with your child is a quick way to increase your confidence in your parenting skills while having the fun and bonding experience of escaping into a story together.