Forest School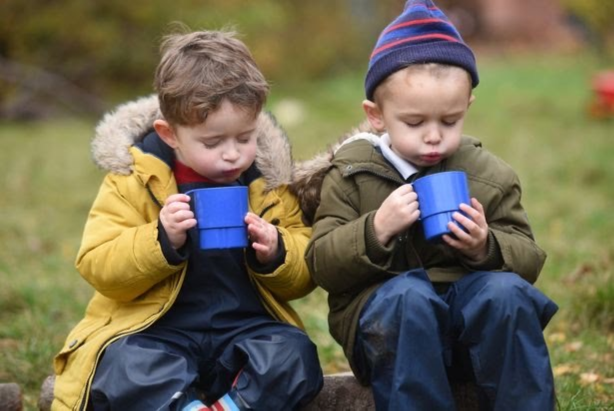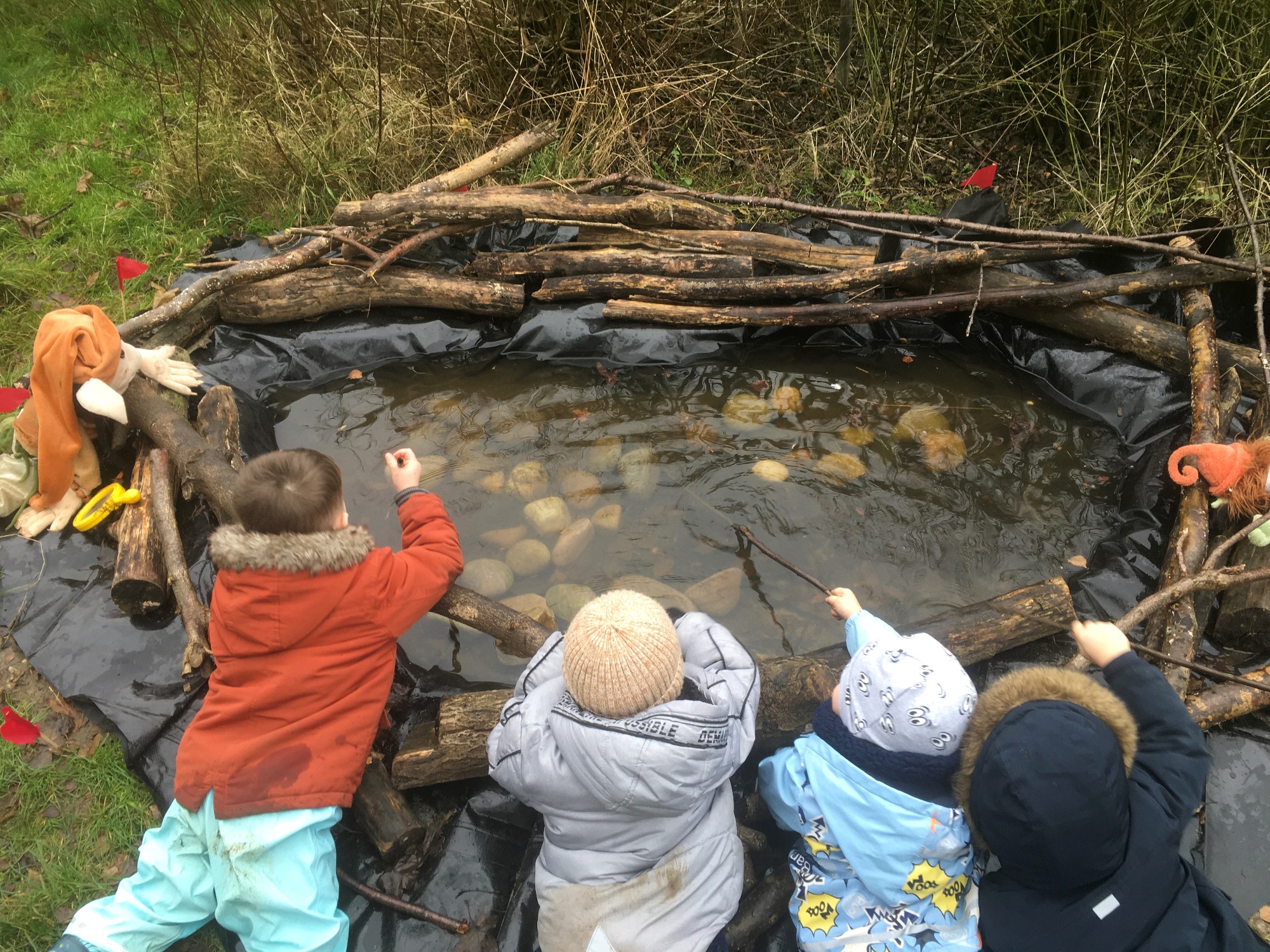 The original "Forest Kindergartens" were created in Denmark.
The Forest School model was introduced in the UK in 1995 and since then it has spread around the country.
Forest School is a lot of fun! We all get mud on our coats, grass stains on our knees and leaves stuck in our hair, but we are washable!
Forest School teaching through a creative and imaginative approach motivates our children and their families to engage in outdoor learning together, and through this aims to promote a love for the outdoors and an enthusiasm and curiosity to want to explore, discover and learn amongst it.
We have a unique opportunity to help children to engage and share in outdoor learning through an ever changing and unpredictable climate. Providing them with appropriate clothing promotes an awareness that their children want to and need to be outside, no matter what the weather may be doing, and sharing this experience together hopefully inspires an enthusiasm to continue this into their own family life.
Forest school happens in all weathers except in unsafe conditions such as high winds. In Forest School we encourage children to "meet the risk" in a safe manner, every child is given the opportunity to try something new with close support.
Forest School creates a unique environment which is inclusive and safe.
We provide Quality Forest School with a trained Level 3 Forest School Leader who is a member of the Forest School Association.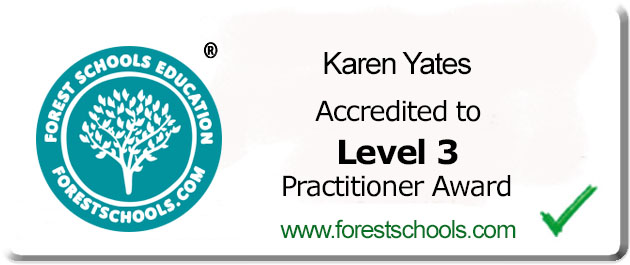 Mrs Yates is fully trained in both paediatric and forest school First Aid.
Forest School Vision:
To enable each child attending Forest School Sessions to have the opportunity to develop an inquisitive and positive relationship with the natural world.
We aim to increase confidence, self-esteem and respect in order to prepare children for an ever-changing world.
We wish to give every child an opportunity to achieve their holistic potential.
So what are the benefits?
The Forest School Approach supports all areas of a child's development.
· Supports physical development & stamina.
· Builds self-esteem, confidence & independence.
· Develops problem solving skills & risk awareness.
· Helps to build positive relationships.
· Promotes good mental health & wellbeing.
· Supports children in communicating and collaborating with others.
Children will also be able to practice and use their literacy and numeracy skills, as well their speaking and listening skills which are very important. Every forest school program is designed specifically to meet the needs of the group so will provide your child with an individually tailored program to help them develop and enhance their Early Years Foundation Stage curriculum.
What clothing will my child need?
There is no such thing as bad weather only bad clothes!
Forest school should be able to go ahead in almost all weathers if the children have clothes that will keep them warm and dry.
Children will need their waterproof trousers and a waterproof coat
Warm fleece jumper or warm undercoat
An old long sleeved top and trousers are recommended in all weathers to protect from scratches and stings.
Light layers for cooler weather.
Sturdy footwear that covers the toes e.g. walking boots or welly boots.
Sun hat for warm weather and woolly hat for cold weather.
Sun cream and insect repellent must be applied before nursery by parent or carer.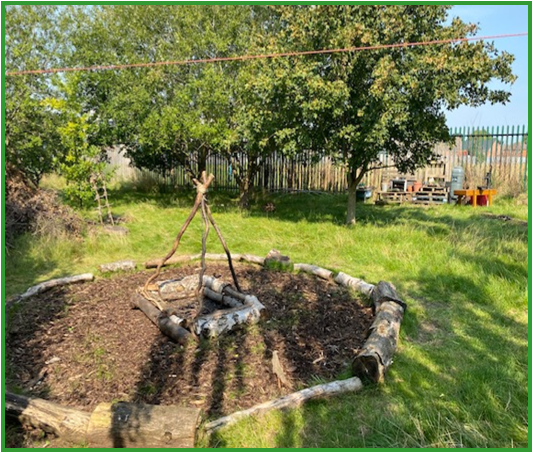 What will the children be doing?
Den building using natural materials, tarpaulins and ropes.
Discovering and exploring our orchard flora and fauna.
Tree climbing.
Craft activities using natural resources.
Using tools such as loppers, secateurs, bowsaws and palm drills.
Experiencing the magic of a campfires, singing songs and telling stories
Exploring our Forest School orchard area within the set boundaries.
Games and activities that support social and emotional development.
Jumping in muddy puddles!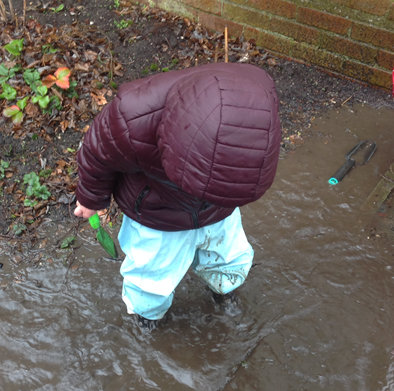 'The best classroom and richest cupboard is roofed only by the sky' Margaret McMillan 1925