Early Years Pupil Premium
Children who are 3 and 4 years old and who meet the eligibility criteria will be funded at a rate of 53p an hour which equates to £302.10 per annum.
Eligibility criteria are that families need to meet one of the following criteria:
Income Support
income-based Jobseeker's Allowance
income-related Employment and Support Allowance
support under part VI of the Immigration and Asylum Act 1999
the guaranteed element of State Pension Credit
Child Tax Credit (provided they're not also entitled to Working Tax Credit and have an annual gross income of no more than £16,190)
Working Tax Credit run-on, which is paid for 4 weeks after they stop qualifying for Working Tax Credit
Universal Credit
they have been in local-authority care for 1 day or more in England or Wales
they have been adopted from care in England or Wales
they have left care under a special guardianship order or residence order in England or Wales
Eligibility will need to be checked annually to ensure circumstances haven't changed.
EYPP funding will follow the child. EYPP is paid by the local authority where the child receives the early education and not where they live.
Our Nursery School uses EYPP funding to enable increased knowledgable adults to provide experiences and support to the children in key areas such as Language and Communication, Social Development and Physical Development.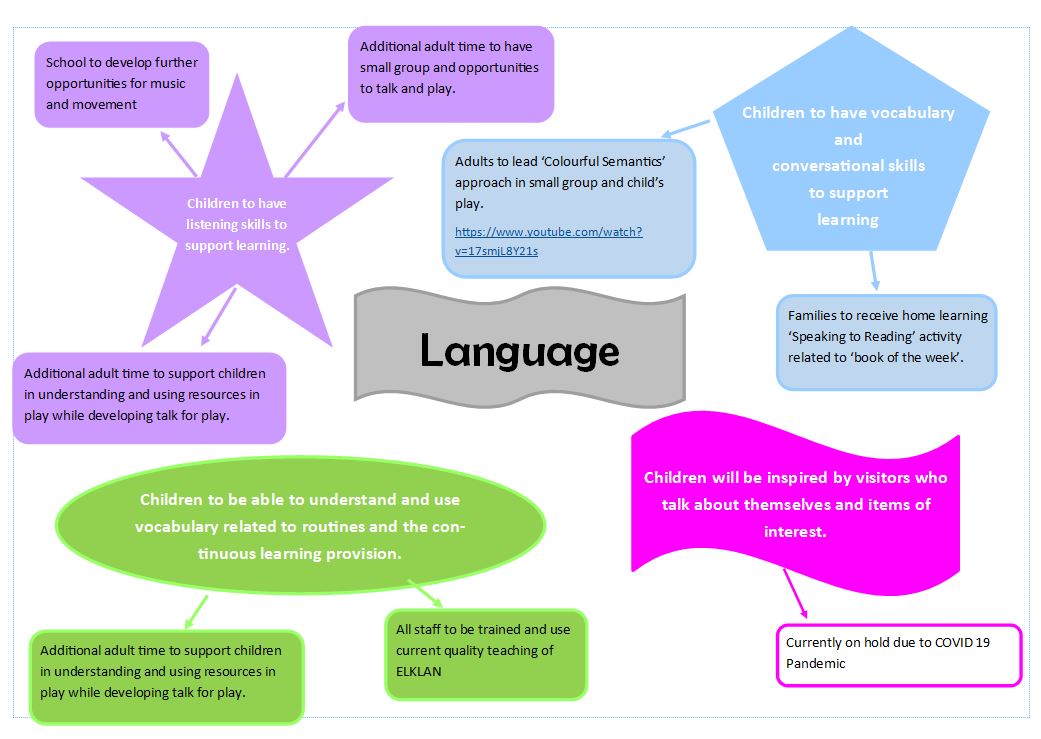 We have developed 'Reading Spaces', which outside of Covid restrictions, families can borrow and return books and games in a relaxed and supportive manner.
We have created a 'Speaking to Reading Strategy' linking our Books of the Week with a home based activity shared with families each week.