TALKING ABOUT WATER PLAY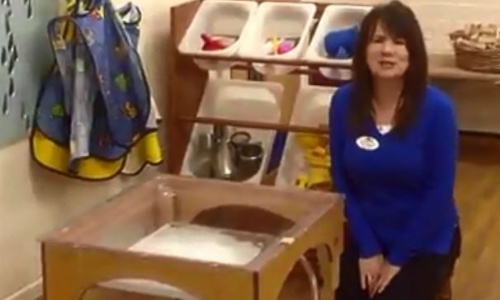 Today we are playing in the water tray. You might fill your washing up bowl and put it on the floor for your child to play with.
I wonder what things your child can find to fill and empty? Big cups, little cups, big jugs, scoops and spoons.
On Tapestry, Mrs Lingard talks through each thing she does, repeating the words, fill, empty, full, overflow, big jug, big blue jug...
It is this simple and repetitive language that helps your child to understand the words and their meanings. Have a go, it'll likely entertain your child for a little while!