The Mayor Came To The Nursery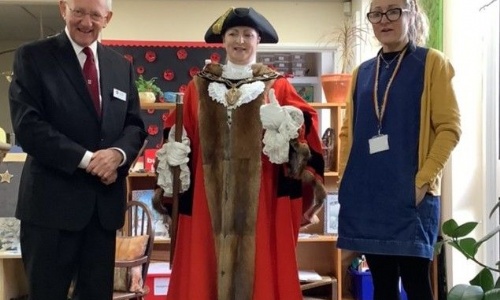 We were delighted to meet The Mayor of Lincoln, who came to visit us at Nursery.
The Mayor traditionally gives us a days holiday from school for The Mayors Birthday. This is always included in February half term.

The Mayor was wearing The Civic robes of the City of Lincoln. She had the ring of Office and the Mayoral chain.

We wished her a Happy Birthday.