THIS WEEK WE HAVE 19/04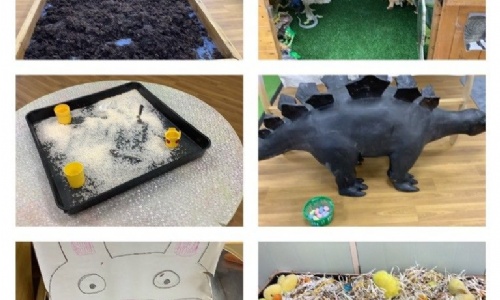 The new children have been settling into the garden rooms nursery routines very well and have started to make new friends. We have had a very busy week this week and have started splitting into 2 groups for singing activities, snack and group time due to the increase in numbers.
Following the children's interests the children have enjoyed using tools in a variety of different ways, pretending to fix doors and hammering golf teas into a melon.
The children have particularly enjoyed the sensory experiences of flour on the light box, cornflour mixed with water and shaving foam to make marks in. The children have also enjoyed exploring the compost and gardening props to go with our story Jasper's beanstalk.
During group time the sound bags have proved very engaging with all the children.